"Over the few years that I have been exploring with painting, I have actually realized that texture is probably the most important part of my work. I have started to consider my paintings more as textures on their own, rather than a painting." – Eleanor Herbosch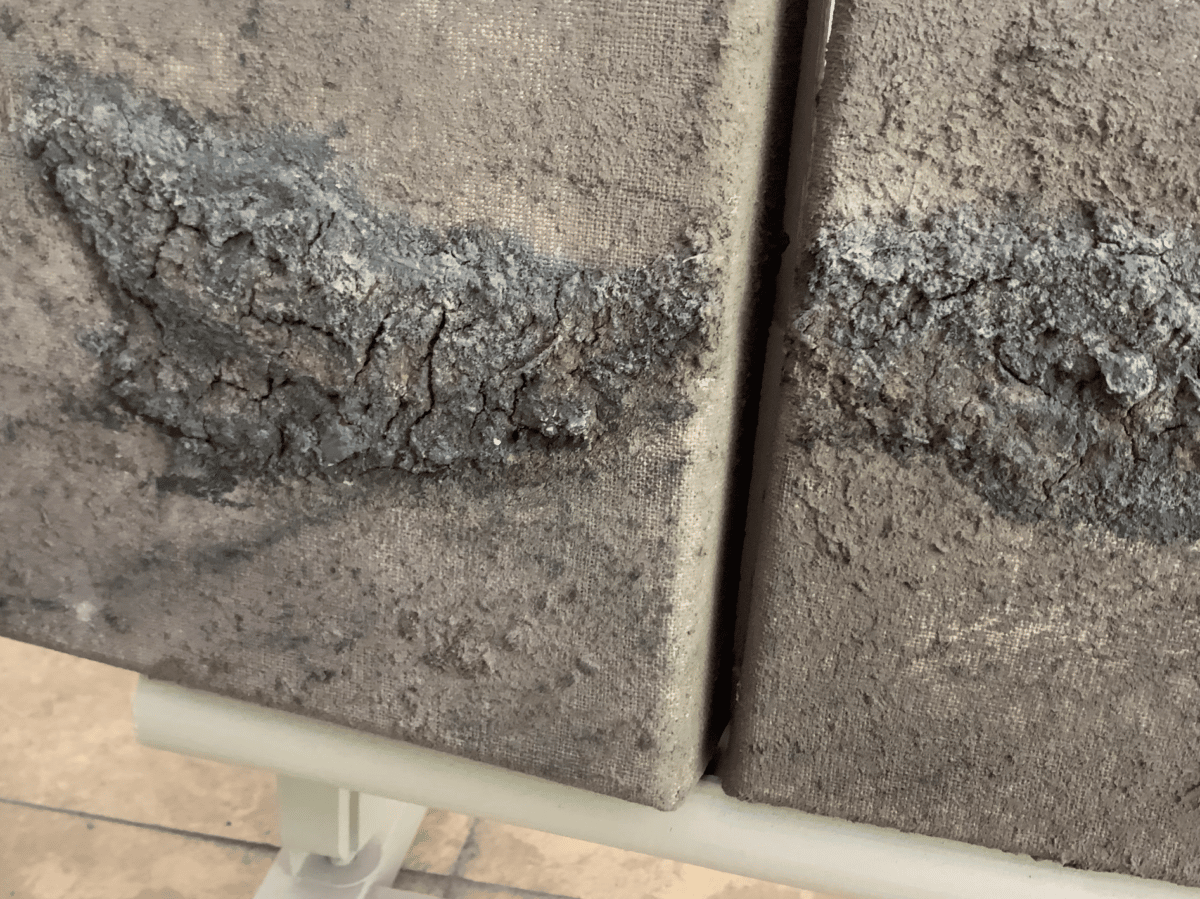 "Art has been within and around me for as long as I can remember. Being raised by parents who have a deep appreciation for art, particularly for Chinese Celadon and Japanese Raku, has made my study of art within the International Baccalaureate one of the most enjoyable parts of my schooling. Studying IB Visual Arts in high school has given me useful exposure to various movements, which has not only introduced me to art history but also enabled me to identify my creative preferences amongst these movements.
My curiosity and admiration for oriental design grew more refined after my trip to Japan a few summers ago. All my works show elements of the works of Gutai artists. Gutai is the first radical post-war artistic group in Japan founded in 1954 in response to the reactionary artistic context of the time. The movement rejected traditional art styles and were always in pursuit of originality. Their motto was 'Create what has never been done before'.
Since it is a challenge to be original in this current day, I have tried to incorporate my own personal artistic intentions in all my works. For the Gutai artists, it is all about the performance and play whilst making their works. I personally don't make art to convey a message to my audience, however I agree with some aspects of the Gutai with regards to fully enjoying the moment of creation.
The Japanese have a special word 'SHIBUMI'  and it's tricky to define. It is powerful silence; it is elegant simplicity. It is a direct and simple way without being pretentious and that is what I have been trying to achieve with my work. I am currently doing a Bachelors degree in Ceramic Design at the university of Central Saint Martins in London. At the age of 20 I very much look forward to exploring both these mediums to my fullest potential and to one day break the boundary between them." 
Curated by Creators Chambers
Flirting with the abstract, Eleanor creates minimalistic, Asian infused works of art. She uses different materials and pigments to create tone, relief and texture on canvas. In time, Eleanor hopes to develop and use her own pigments in her paintings and pottery.
At the moment Eleanor studies Ceramic Design at Central Saint Martins in London. Experimenting and changing things up may result her to use clay in her paintings.
Acrylic, Chinese ink, earth, oil, charcoal and chalk on canvas

140cm x 70cm in dimension

Part of "Untitled series"
Painting by Eleanor Herbosch
Image by @tibods
More about Eleanor Herbosch
Read more about Eleanor Herbosch, her aim for the near future and personal recommendations in her featured article by Creators Chambers.