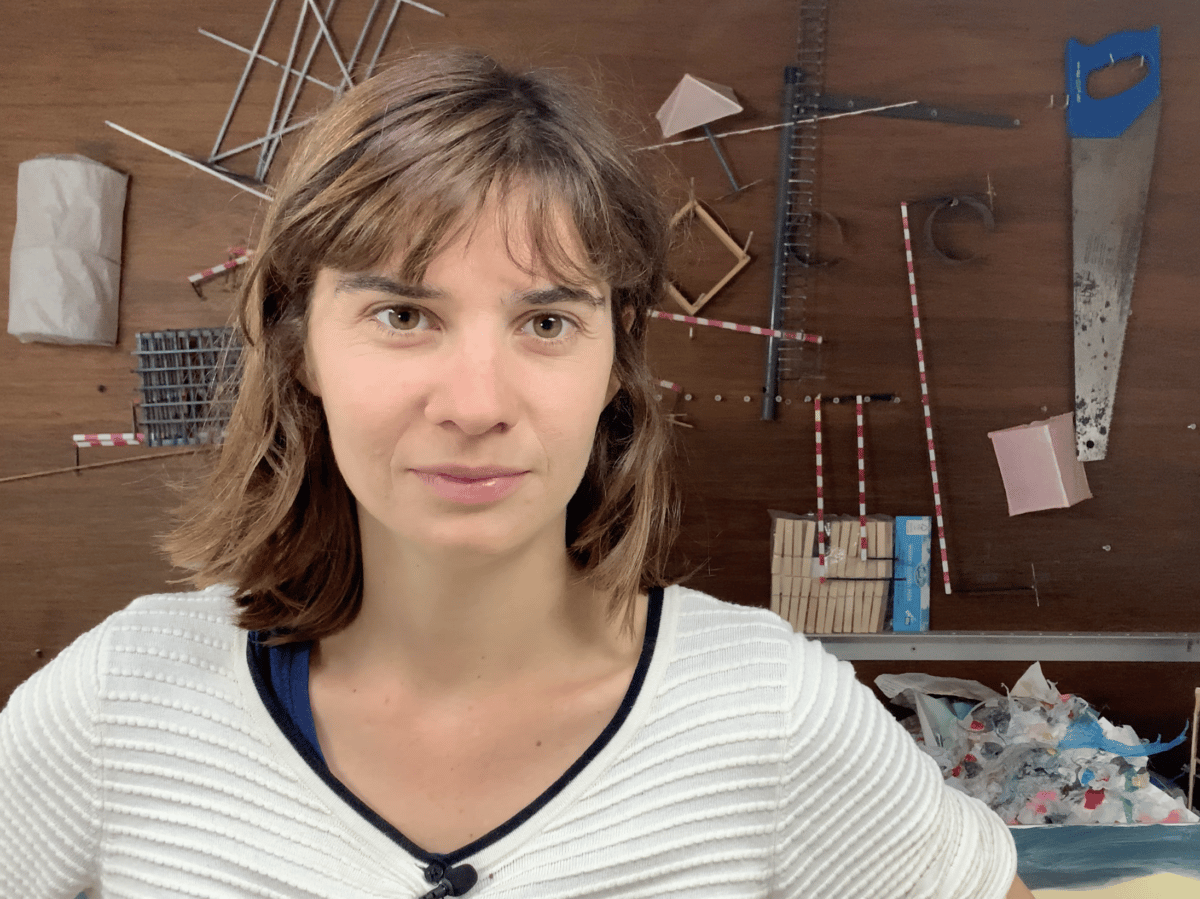 Lisanne Hoogerwerf
Visual artist
The Hague, The Netherlands
Lisanne Hoogerwerf (1987) graduated at the Royal Academy of Art in 2011 and lives and works in The Hague, The Netherlands.
Lisanne materializes her imagination. Staying close to herself, she transforms images from her subconscious into a tangible reality. She plays with light, movement and colour, creating an atmosphere in three dimensions, with tension and contrasts, until she breaks it all down and creates a new world again. As a means to be in the moment.
Artworks by Lisanne Hoogerwerf
curated by Creators Chambers
E-collection is under construction. Lisanne's artworks will soon be online available.
full colour photography, on dibond

two sizes available: 30 x 45 x 6 cm or 60 x 90 x 6 cm

in black wooden frame

for each sold artwork two trees will be planted by Treesforall.nl

signed by artist and certificate of authenticity included

production & delivery will take 3 weeks
Creative process Lisanne Hoogerwerf
"Pictures keep appearing in my head, scenes without any clear relationship to mundane reality, landscapes inhabited by strange figures and filled with peculiar buildings. These images seen by the mind's eye happen during a relaxed state of mind, also known as the Alpha State. The inner worlds then arising are emptied of the stresses and strains of everyday life. Neither busy traffic and urban architecture nor people to be seen.
In materializing and externalizing these images, I build such landscapes as small-scaled sets on a large table in my studio. By using materials like spray-paint, wood, wire, sand and stone, I transform these fugacious images from a mental into a physical reality. I then photograph and/or film these settings, after which I destruct the created scenes.
The resulting pictures show deserted places including faint notions of (earlier) human activity. There could be a billboard, a playground, or an emptied swimming pool. Almost nothing happens, yet these dreamlike scenes suggest that something has happened or is going to happen still.
I consider art as an important means to deepen the connections within ourselves. The deeper layers of our minds are filled with unknown images and messages. I want to focus on the inner 'pictures' and visualize them for you to see, too.
When creating my artworks I feel like an explorer. Akin to the early voyagers who had made drawings and paintings of newly discovered lands, I create pictures of the shadowy dream worlds that I am discovering inside my mind space." – Lisanne Hoogerwerf
It excites me to see what comes out of nothing, out of myself. I started to build what I saw in meditations, but now I also use current events in the world. My landscapes are quite indefinable. I like it when it is both playful and serious. Very light and dark at the same time. Multiple opposites come together. As soon as I have taken the photograph, or made the film image, it disappears again and is back into the intangible. "