"Just as nature creates beautiful things that serve a clear purpose, so practical household items can be elevated to works of art. Each of my objects is unique and has its own narrative. The viewer should leave all words behind and only look, touch and feel the piece, carefully and silently exploring the texture, hardness, weight, shape, pattern of the glaze … , allowing him to become part of it, at peace with his own emotions, pain, joy or hope. A pottery piece becomes a tool of meditation." – Kosi Hidama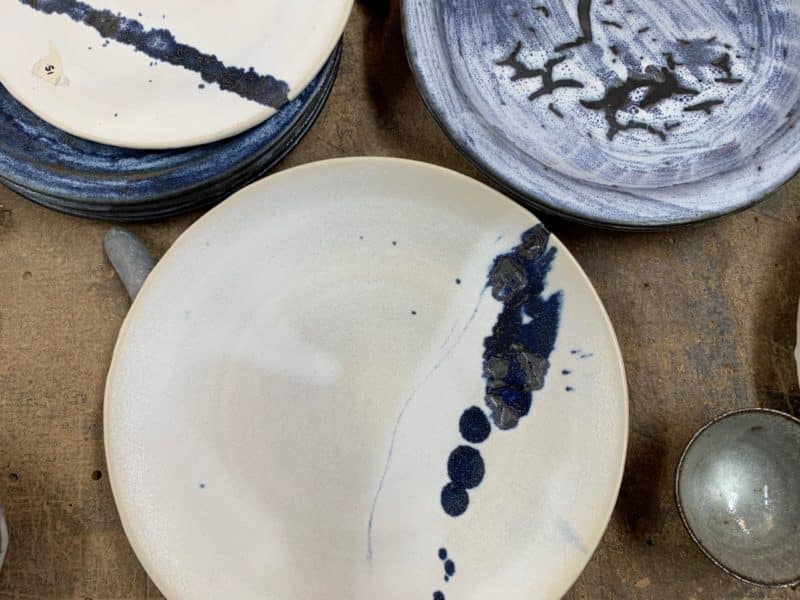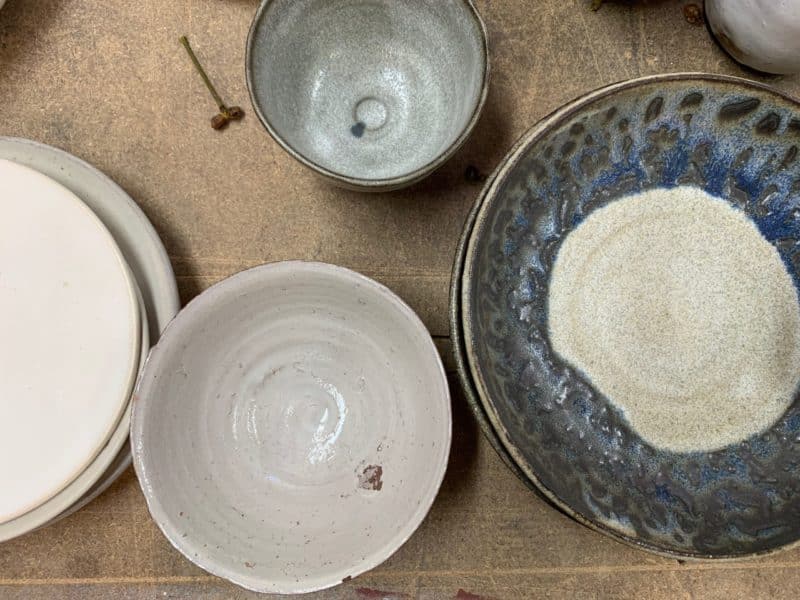 Kosi Hidama was born in Okayama, Japan. He came over to Belgium in 1993 to work as a dancer. His carrier in dance and performance with Belgian and European artists brought him to the essence of Occidental aesthetics. Meanwhile living as a foreigner in Europe, Kosi Hidama discovered the profound value of Japanese culture that could still offer various possibility of beauty and philosophy.
After the catastrophic earthquake followed by a tremendous tsunami and nuclear accident in Fukushima, Kosi Hidama met potters who had to evacuate for their life. This experience gave him sorrowful feelings to not only artisans in Fukushima but all the traditional skillful works that are disappearing internationally.
In the same time Kosi Hidama was fascinated by the possibility of pottery as an art format. He decided to start creating pottery work by himself to see what Japanese culture in him could offer in Europe. Soon after he started studying pottery at Academie Beeldende Kunsten Anderlecht in Brussels. Axel Vervoordt became interested in Hidama's work. And in the end of 2013 Vervoordt asked him to produce pottery together.
Now Kosi Hidama is working for both Axel Vervoordt company's production and his own creation.
Handpicked by Creators Chambers
Kosi creates one-of-a-kind, handthrown and signed ceramics. Kosi uses clay from a claypit in The Ardennen (Belgium) and from Germany, Spain. For the glaze he prefers wood ash and some metal oxide, feldspar, quartz.
All pieces are available as one-off items or in a series with little differences. In addition to his stock, Kosi accepts custom-made orders, answering to your colour palette, functions and measurements. 
Kosi's collection comprises teapots, cups, sizes plates, sizes bowls, series of vases and more.
Read more about Kosi Hidama, his sources of inspiration and personal recommendations for pottery-lovers in his full featured article by Creators Chambers.