Deborah Kiwi, conceptual shoedesigner and maker
With professional designing skills already in her hands, award-winning Deborah Kiwi immersed herself in the classical, artisan methodology of shoemaking and the less conventional path of conceptual shoe design. She specializes in the design and creation of conceptual, artistic footwear. Deborah lives and works in her atelier in the vibrant city of Tel Aviv. Being an artist, designer ànd artisan, Creators Chambers invited Deborah Kiwi for a remote filming project. 
When did you start designing? How did you train yourself for this profession?
I started designing after my move from Amsterdam to Tel Aviv. I wanted something completely different. I decided to go back to school. At Shenkar College of Engineering and Design, I studied Industrial Design. For a few years, I worked in various disciplines of the field.
In 2018, I read an article about a shoemaker, Nina Rozin. She has a school where she teaches "Traditional Shoemaking". I signed up for the course and I got really excited. During 1 year I learned shoemaking. Afterward, she became my mentor when I started focusing on the artistic side of shoemaking, conceptual shoe design. That is how it all started.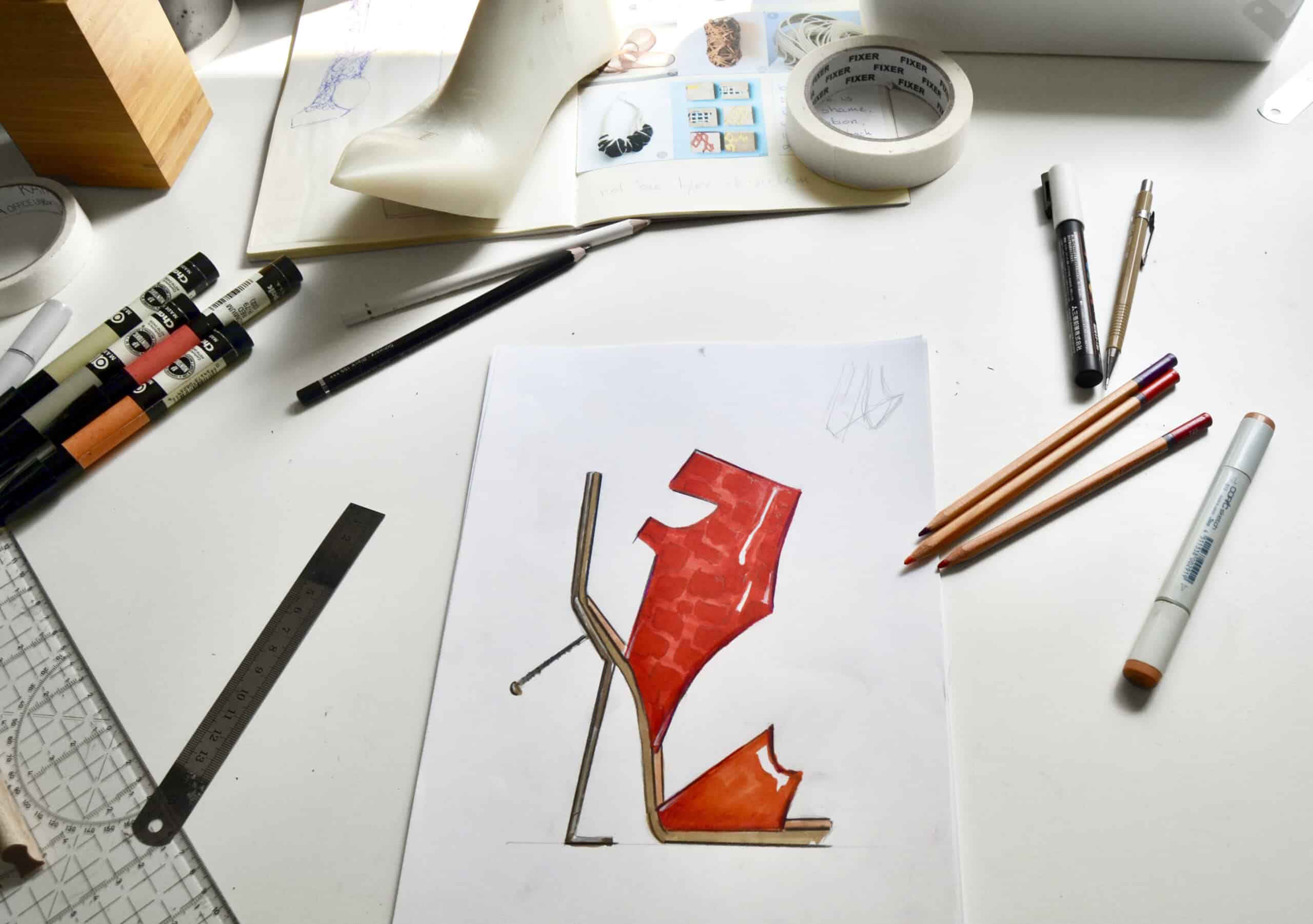 Sketches and fabrics by Deborah Kiwi in her atelier in Tel Aviv.
Which materials do you work with? How do you select the best materials for your shoes?
The material I mostly work with is leather. There are really beautiful hides out there that can inspire entire collections. I approach it from the other end where the concept behind the project – so the story – determines the material that I pick. For example, now I'm working on a denim project where I'm using discarded jeans to make a pair of boots. It is a very different experience, it takes different techniques. In general, I would say leather is the most fun and the most pliable for footwear but if the project calls for something else then that is where we go: follow the concept.
You redefine the architecture of shoes. In which ways does architecture meet SHOE DESIGN?
I am very inspired by architecture. I love any design where humans interact with objects. Architecture is a beautiful field. I feel like it is so present. When I talk about the architecture of shoes, I mean exploring balance, structure, and composition. I don't mean it literal. For instance, I have projects where I examined the posture and stability where I raised the heel so high that the whole body gets realigned. Or I will have a project where I'm playing with unusual silhouettes that don't necessarily fit in our western notion of what beauty should be. It comes down to this marriage between this fascinating object of a shoe and our body, and the way that they transform each other. For me, that is the architecture of a shoe.
Deborah Kiwi in her atelier in Tel Aviv, where she makes every part of the shoes by hand.
Can you describe the signature of your designs, of your brand?
I would say that my design signature starts with a strong feminine voice. Not in a sense of curvy lines and color palettes. I mean that it comes out through the topics that I choose to address or the inspiration that moves me. I feel in an intuitive sense that the female touch is in the final results. I also enjoy playing with that push & pull of something familiar versus something unfamiliar. In a way, it is a staple of Dutch design. Funny enough I tend to lean towards that as well. I enjoy this conventional-unconventional play. It immediately evokes emotion inside of us with an interesting twist.
Why did you choose SHOE DESIGN as your form of expression?
I did not wake up one day, thinking I want to be a footwear designer or shoe artist. It was more a process of elimination. During my work in industrial design studios, I was not very excited about this idea of mass production. And as a graphic designer, I missed working with my hands. So I was searching for these magical moments… And then, when I read this article about shoemaking, it just made sense! It took me back to my Industrial Design studies where we paid a lot of attention to objects which are connected to the body because they need an extra level of care, extra design sensitivity. Shoes are a great medium, they are complex puzzles and have such a strong cultural context. Everyone has experiences with shoes, everyone has an opinion about it. They tell us so much about our time, place, the way we feel. Shoe design allows me to express my thoughts and ideas about the world in a very concrete way.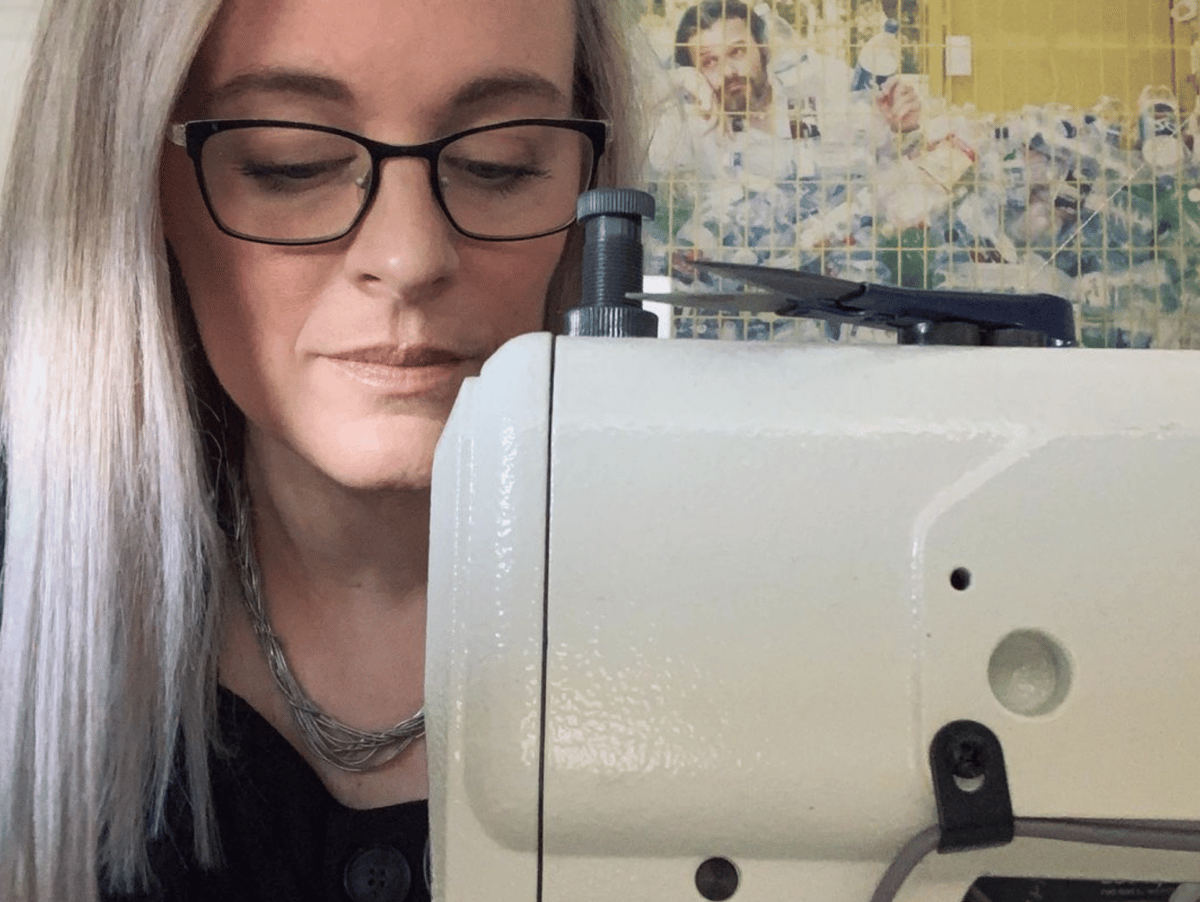 Deborah Kiwi behind her machine, making everything by hand.
You work in Tel Aviv from your studio. What does that space do for you and your work?
My workspace is part of our family home. That works well for some people and perhaps less for others. It can be chaotic which I like. I love it when my kids come into my studio and ask a lot of questions about how things are made or what the tools are for. I feel that in the last 1,5 years (2020-2021) when we were forced to connect with our house, it was such a benefit to have this work area, day and night. I could find myself there a few quiet hours and be in my fantasy world. My workspace is very personal to me, so is my work.
As a designer, artist ánd craftswoman, you design & make everything yourself, by hand. What is the importance of craftsmanship these days? Do you think old techniques are important?
I have no illusions that we are going back to the craft-based society. There are just too many people, it is not sustainable. But I do feel that the more artificial we go, the more we crave this tactile feeling of handmade products. There is comfort in that. In 2020 many people explored different kinds of art forms so I hope, when this pandemic is behind us, we will start filling our homes and wardrobes with special and long-lasting items. I hope we will stop worrying about wearing the same dress twice and instead of buying items that we want to show time and time again. It is really important to embrace sustainability, I feel that couture or handmade items have a part to play there.
What is your ritualistic path to your creativity, to get in your flow?
I don't think I have a ritual. It is pretty easy for me to go into my studio and start working. I have tricks that I use: I work on multiple projects at the same time. When I get stuck on something, I can put it aside for a few hours or days and focus on something else. Until that moment comes when I know how to move forward. Of course, I have mornings when I just need to nót be in my studio and get out of the house. I live in a very vibrant city, Tel Aviv is full of life, a lot of quirky little streets, stores, the beach. There is a lot of energy around that I enjoy. To clear my mind and fill it with something new. When I want to keep it closer to home, I love a good mood board for shape inspiration, technical solutions, or connections between different materials.
Where comes your uniqueness to the front?
My footwear is not on-trend. I am not trying to follow a trend. The shoes do not perse need to be beautiful. That is not the goal. I enjoy unraveling complex ideas. I enjoy telling stories through shoes. I hope they are different and interesting. And I hope when you walk by, you will look twice and kind of wonder for a moment. If I achieve that, then I have achieved something unique.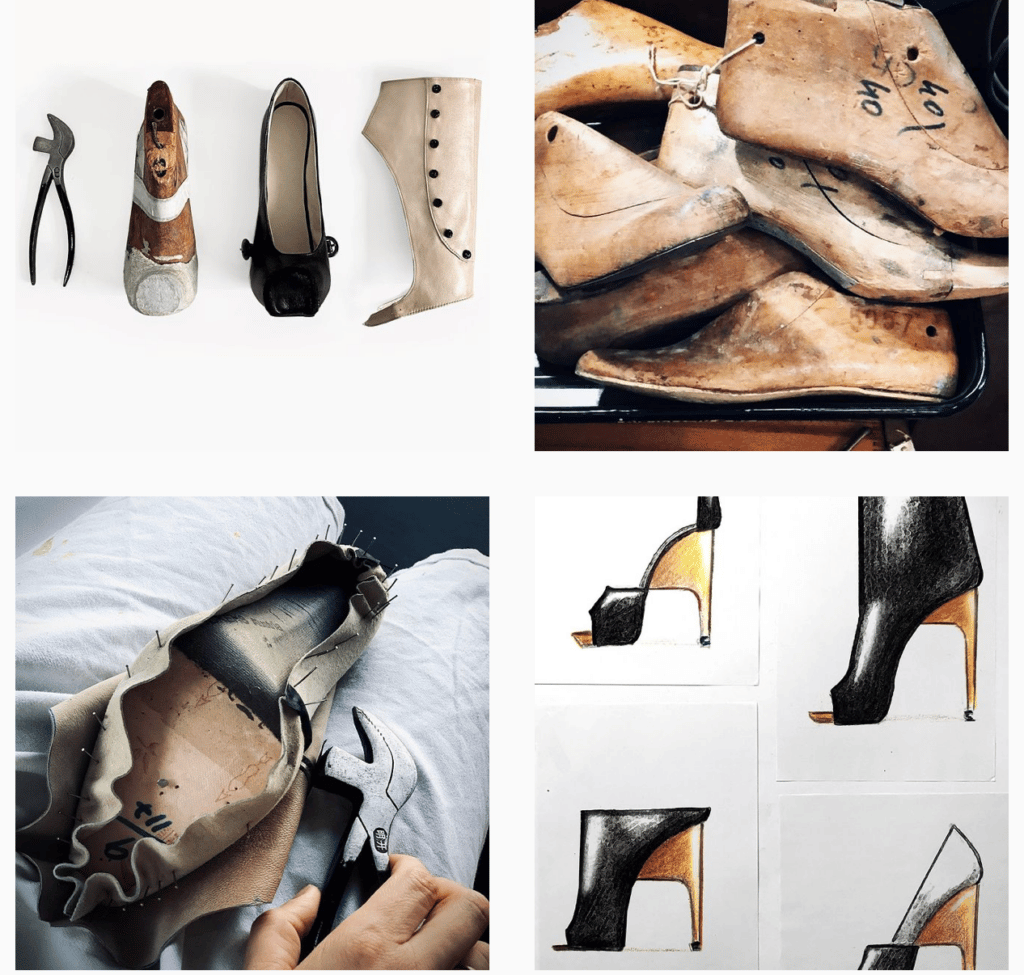 What brings you out of your comfort zone? What is difficult for you or makes you uncomfortable?
If you look behind the scenes of a shoe brand, there are so many people involved. Shoemaking is very complex. You have the creative director, the designer, the patternmaker, the seamstress, all the machinery for putting the shoe together. When you are an independent shoemaker, you have to wear all those hats. Honestly, with every shoe I make at different stages I am out of my comfort zone. On top of that, I don't like too much repetitiveness. When I have solved the puzzle, I make the shoe and move on to the next thing. So with every project, I'm out of my comfort zone.
What is your goal or desire for THE near future?
In shoemaking and shoe design, there are so many stages and skills to master. So many techniques and materials. I can do this for years, and still will not know every detail. I am happy to expand my knowledge and to put my head down and produce work. For the future, I can see myself translating my artistic wear into more wearable, high street footwear. At the moment I am really happy to make interesting sculptures of shoes and to see them in exhibitions or other media outlets.
Deborah Kiwi's recommendations:
Fashionary Shoe Design
Shoe obsession by Valerie Steele & Colleen Hill
Shoegasm by Clare Anthony
Deborah Kiwi
conceptual shoedesigner & shoemaker
Other creators in their chambers: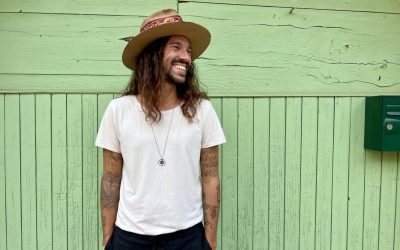 JonCha Agave Road HatsJonCha, short for Jean-Charles, is a French multidisciplinary artist, operating in the world of theater and storytelling. He works as a composer, director, actor and...
Karen Maenhout draws, and more than that. Pencil and paper are the materials with which she gives free hand to her rich world of feelings and intuition. Karen visualises and gives shape to deeply felt emotions, both in drawings and 3D pop-ups.
Elena Lin is a renowned choreographer, performer, martial arts practitioner, art therapist, visual artist and instructor. She has developed a highly regarded international reputation for her unique educational programme "House of five elements", which is designed for contemporary dancers and performing artists.