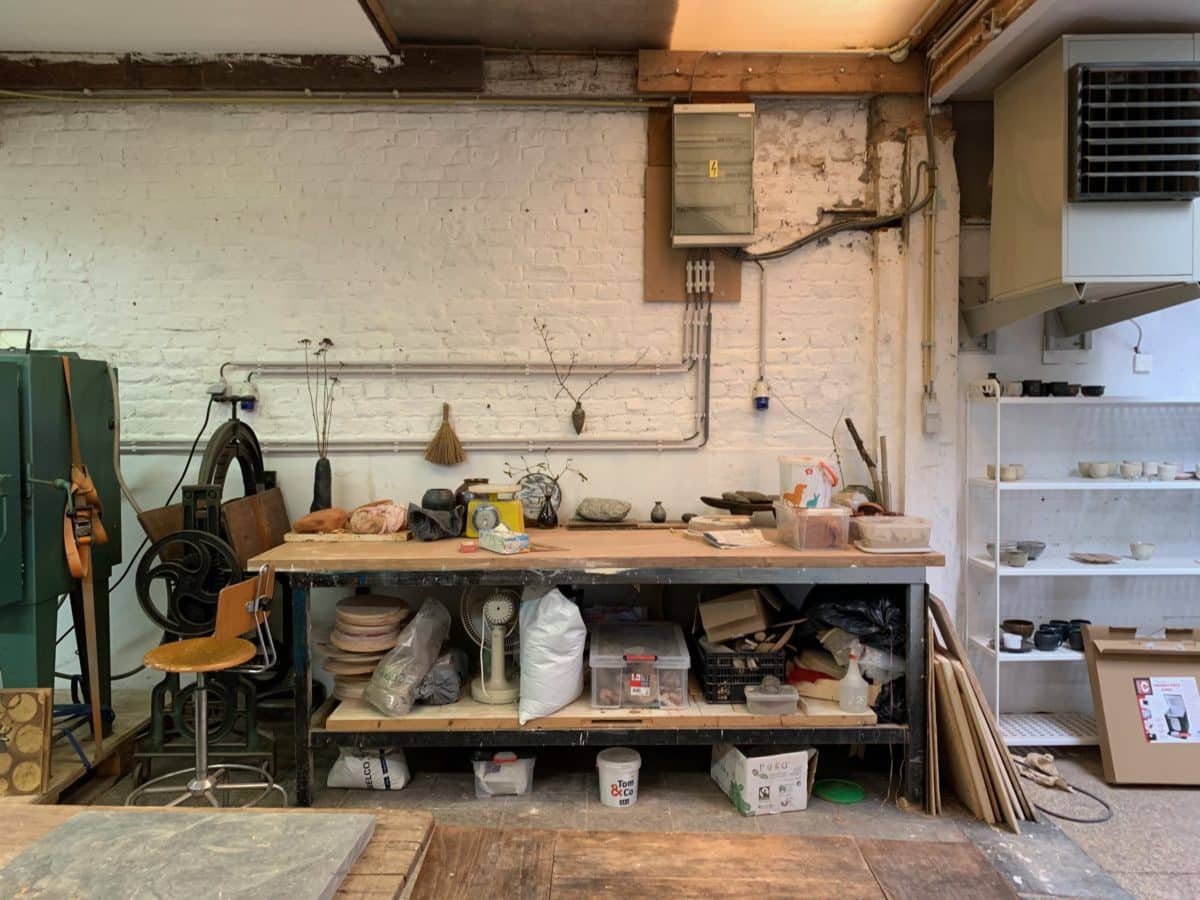 Inspired by simple, elegant Korean pottery, Kosi Hidama aims to create shapes that soothe its user, bringing comfort and stillness. He works from his spacious studio in Brussels, where he also has his pottery and works of photography on display. Since all his work is handmade, each item is a little different, one of a kind. Kosi likes to use local quality clays from the south of Belgium.
Which shapes do you prefer to create?
"I like the traditional shapes from Asia, especially Japan and Korea. I like Korean pottery from around the 18th century and a bit older. Japanese pottery got a lot of influence from the Koreans. At a certain point it became very simple, how they create more casual pottery, compared to Chinese pottery. Chinese pottery is often very perfectionist, very symmetrical. It is gorgeous, like looking at a super-model. Korean pottery is natural, less perfect, less symmetrical. You feel more beauty. It is the same when you look at ordinary people, there is beauty in normal people. In some documentary films you often find beauty in just the behavior of ordinary people. That is what I find very genius of Korean pottery. Beauty in their simplicity."
What drives you in your work?
"I find inspiration in our traditional tea ceremony in Japan. In my pottery I also feel very inspired by Buddhism which created the esthetic wabi sabi. With my work I want to offer 
meditative 
moments when people share tea and time, feeling the shape of pottery, the texture of the clay and color of it. I would like to generate 
meditative, peaceful and relaxed moments. 
To provoke this relaxed feeling. I try to make simple shapes, which calm people's emotions down. To concentrate on themselves. I don't think too much myself, in fact. It should be very useful and kind of beautiful. But not provoking desire. To just be yourself.
I try not to make exactly the same shapes, they can be always different. Each piece is unique. People can feel the difference, accept the difference and find beauty in uniqueness. We appreciate the difference.
That's is something I wish we ourselves can do. This is also the idea of wabi sabi which appreciates the imperfection of things. When we find something a little bit broken, it is aged, we can find beauty in antiques things. That is something we can do to ourselves, accept ourselves. We are aging, we are hurt, we carry our own scars which make us who we are. Those things are behind my work in fact. In whatever I do: pottery, dancing or photographing. How to accept the pain or scars, being unique. We should allow ourselves to do that, for ourselves and other people too. That is the idea secretly behind wabi sabi is appreciating imperfection."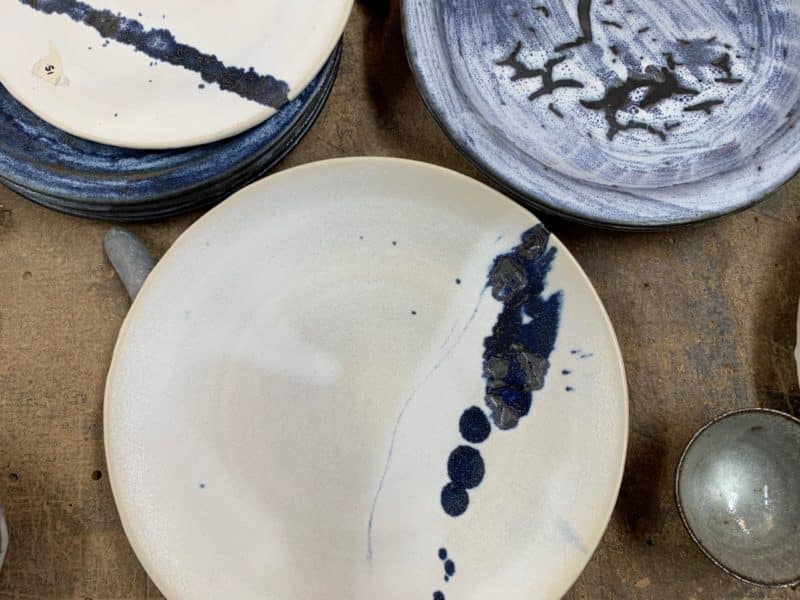 Who or what gets you out of your comfort zone?
"Some artists inspire me to set a step forward. The Japanese potter Shiro Tsujimura is a great person. He always challenges, making a lot of things. He is always motivated to make pottery. I saw him a few times, could talk and work a little bit with him. His existence, his way of speaking, his way of making things, how he enjoys nature, how he can become very, very careful of each detail of life. Sometimes ridiculously careful! But it is based on his philosophy. It is really inspiring to see this kind of motivated people.
Also when I work with Axel Vervoordt, he is the one who often comes to me and says: Ok Kosi, we need to do something like this and he brings me a project. Sometimes it is evident, but sometimes not. He has special ideas and he inspires me to get out of my own habits. 
Habit is quite a scary thing, we have to be always careful about our own habits. We should not sit 

in our habit. Get out of it. Sometimes it is good to get used to it, you have to get comfortable with what you do, how you use your tools and apply your techniques. But at a certain point you have to get out of it. 
I am often aware of myself, my body. I get that from my experience being a dancer for a long time. An example of being aware is thinking of how we walk. Walking is very simple, that action brings us somewhere else. That movement is very fundamentally important because you keep on losing your balance, otherwise you can't go forward. I asked my dancing-students: Stand still, keep your balance very steady. Find your right position to stand still and comfortable. Now, try to move forward without losing balance. Nobody can move of course! They can 't do it. Then we analyze how we walk. You put your weight to the front and you lose your balance. At a certain point you háve to step forward and then you can capture yourself. Little losing ourselves to the front, we know how to save ourselves. With trust. At that moment it makes us walk. That is a simple metaphor for myself to get going. We have to slowly, slightly lose our balance. We don't have to fall down but little by little, step by step we can go forward. That movement can carry us thousands miles away. That idea keeps me going. It does not work all the time (laughs), it is an ideal image of myself going forward."
Other creators in their chambers:
With direct brush strokes and a pictographic style, Dutch artist Merijn Kavelaars creates strong works of art that are driven by impulse and emotion. Kavelaars needs to undergo extreme experiments, such as confinement, social isolation and loneliness, in order to experience creative freedom. His motto: intuition and limitlessness.
In a process of many form studies and experiments, fine art painter Eveline Stauffer creates highly colorful works of art....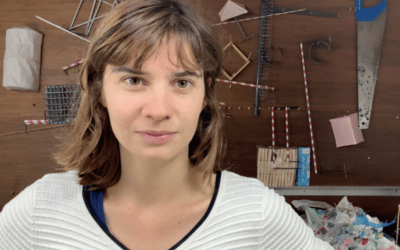 Dutch visual artist Lisanne Hoogerwerf is intrigued by the subconscious and transforms images from a mental into a physical reality. She creates her own world with objects and landscapes, capturing enigmatic atmospheres with her photo- & videography.