Online presence: Ellen Bracquiné, author & copywriter 
Online presence is essential to attract the right audience and increase your brand awareness. Your online visibility enhances communication with readers, potential clients and new fans. So it's critical to give consistent attention to your online presence and behavior. What can we learn from Ellen Bracquiné about online presence?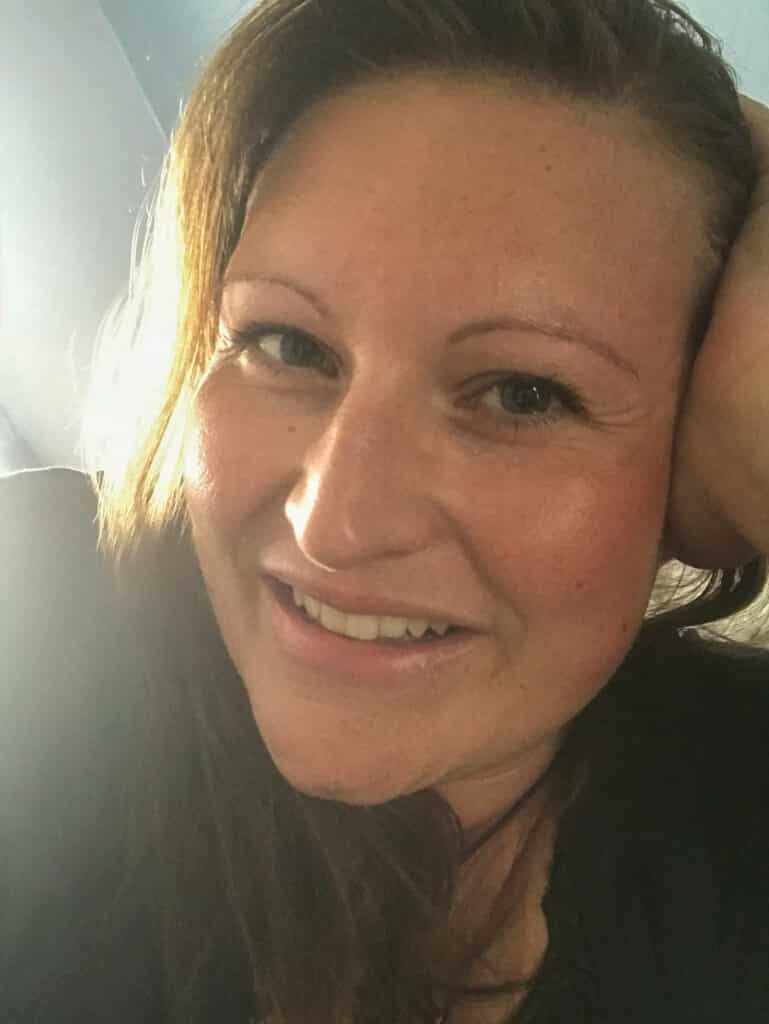 Can you briefly describe what you do?
I tell stories. In many different ways.
For my copywriting clients, I tell the story about their business in a compelling way so their websites attract and engage their potential customers. I convert their story into compelling content for newsletters, blogs, ads, anything they need to tell the world about their business and what they do for their happy customers.
I help clients in my communications training tell their stories in a way that drives impact and convinces others.
And as an author, I tell stories about love between demons and angels and humans.
Which digital channels are relevant for you?
As a copywriter and communications expert who gets hired mostly through word of mouth, LinkedIn is my prime channel for visibility. My website comes a close second. I have decided against maintaining a newsletter and will only post a few articles on my blog to give prospects a better sense of who I am and what I value if they want more than the typical 'about me'. I have a presence on Twitter, but mostly to be part of the network of copywriters there.
As an author, I have a much more diverse set of channels. Amazon is my sales platform. My newsletter is my main way of communicating with my prospective readers. I build my newsletter through a presence on Bookfunnel, where I often run promos together with other authors. I offer exclusive content linked to my book on Patreon. And I have started consistently promoting my books on Tiktok (booktok specifically). My website should be a complement to all of these platforms.

In addition, I have a presence on Wattpad (from my pre-publication period, but my following is too important not to maintain my presence), on Twitch with occasional live streams of writing, on Facebook with a readers page where people can rave about my books, a Twitter account mostly used to have conversations with the writer community, Discord servers where I connect with other authors and readers, and on Instagram, Goodreads and Bookbub. And yes, it gets utterly exhausting keeping up with all of it, but it has proven valuable in many ways to be integrated into the writer and reader communities.
Online presence Ellen Bracquiné
Digital channels as a copywriter:
Linkedin

Ellen's website
Twitter (network of copywriters)
Hélène Mulder (partners page)
Online presence Ellen Bracquiné
Digital channels as an author:
Amazon

Bookfunnel (newsletter)
Patreon
Tiktok (Booktok)
Wattpad
Twitch
Facebook
Twitter
Discord
Instagream
Goodreads
Bookhub
Ellen's website as a complement of all these platforms
How effective are your websites? What goals do they achieve for you?
My websites are far from effective at the moment. When I started my business a year ago, I tried not to fall into the trap of 'perfect' and rather wanted an online calling card–a way people would find me when they googled me (or my pen name). And that's all they still are. Unfortunately, they are out of date. And isn't that ironic for someone who writes websites for others? My clients always take priority. Clearly.
What I'd like them to achieve? For my author website, it needs to be the place people can find more about me as an author and an overview of my books. Ideally, it would lead them to sign up for my newsletter (through offering exclusive content they can get by subscribing). I know exactly what it should look like – now 'only' to implement it.
For my copywriting website, it needs to give prospects a sense of who I am as a professional and what I can offer them. It should lead them to reach out for the first conversation about their project. In reality, all my work comes from word-of-mouth, but the website is a good complement, even for clients who've already heard about me and just want to learn more.
Which websites have you signed up to for more exposure?
Early on, I signed up for a consultant platform (Skills at Click), but I don't use it at all and it hasn't brought any prospective clients so far.
For my author's business, I mentioned the websites above – Bookfunnel, Tiktok and Wattpad are probably the ones used most for exposure.
Do you communicate your WHY? If yes, how?
My WHY is often a core part of what I share about myself in my first conversations with prospective copywriting/communications clients. It's important for me that they hire me for the right reasons and know what my values are in the work I'll do with them.
In my author's business, my why is part of the conversations I have with my readers e.g., on Patreon and in the afterword of my books.
Do I truly promote my WHY beyond individual conversations? No. But it will be part of my websites once I rewrite them.
Do you sell your (art)work online? If so, through which channels (gallery's site, own website, art-site…)?
My copywriting/communications business is fully custom-built for my clients so far (though there are several projects in the work to create stand-alone content).

I sell my books through Amazon exclusively for now. My ebooks will likely stay exclusive to Amazon because it allows me to be part of Kindle Unlimited, which is a big seller in the genre I write. I am exploring hardbacks, book merch, signed books, etc. through e.g. Etsy and Ingram Spark, but these are not a priority at the moment.
What pitfalls did you experience when starting to sell online?
Learning how to set up my books on Amazon was a steep learning curve. Mostly solved by just doing it for the first time, and supported massively by learning from experienced authors (including my editor and the people in the 20Booksto50K indie author FB group).

Pirated works are another problem. I don't necessarily care a lot about my books being available for free – the people who read them there are not the people who'd pay for a book anyway. Unfortunately, Amazon does care and can kick my books out of Kindle Unlimited if they find out. I've learned how to send out DMCA takedown notices to the websites, their hosts, and to Google. Let's see if I can contain the problem.

Finally, learning how to advertise is another steep learning curve. Facebook and Amazon ads are a huge driver of sales in the indie author business. As it only becomes profitable with a few books in the series, I haven't started yet, but I have purchased the Ads for Authors course by Mark Dawson so I can base my experiments on years of learning by industry experts.
Ellen Bracquiné about "Online Presence" for creatives.
"The most successful way for you to get into your client's sight?
For my copywriting and communications business, word of mouth. Hands down. For my author's business? I know Booktok and advertising works, but I'm still testing those. So far? Just writing great stories I personally love and can gush about in all the places I'm present in. And when my readers turn into the best promoters of my work, that becomes the best way to convince others. It's a domino effect, and I've only started toppling a few little stones. But I can see it work, and it's exciting to know what will be the success factor in the long run."
Thank you for sharing at least 3 recommendations.
Build a personal connection: in your work with individual clients, FB groups, newsletters, live, Discords, anything you can think of. Even when your work is a 'mass article' like my ebooks, that personal connection, those sneak peeks you offer and the personal side you show is what turns people from casual readers into actual fans.
Experiment. I thought Instagram would be big for me. It's not. I didn't think I'd ever set foot on Tiktok and I'm starting to love it and starting to see actual sales results. Gather your courage and try things, even if they scare you. They might surprise you.
Be you: I'm not a huge fan of the word 'authentic', but that's what it is. Be yourself. For a long time, I tried to forcefit my social media presence into what I saw work for others. I hated every second. I'm slowly starting to show myself and having so much more fun. It means I actually become more consistent in my presence and that in turn is having good effects. Just be you. You're perfect.
Neville Mars has several websites for his numerous international projects. He honestly admits these sites are poorly maintained and lack a uniform look and feel. What can we learn from Neville Mars about online presence?
read more