Online presence May Bredt
Jewellery designer
May Bredt
Jewellery designer May Bredt is steadily building her brand awareness with a consistent online presence. On Instagram, she visualises her core values, her handmade jewellery, and personal inspirations. "You have to stay on the ball…!" But how? What we can learn from May Bredt about online presence.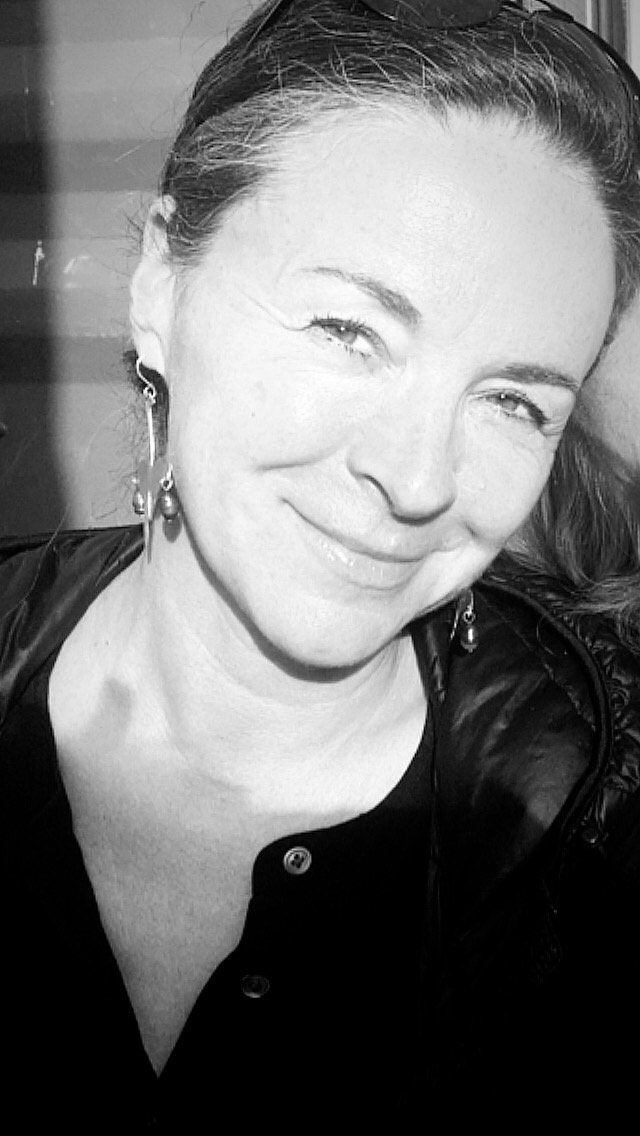 Can you briefly describe what you do?
I design and make jewellery whereby the overarching theme is transformation. I use mostly old materials such as scrap metals like brass or recycled precious metals like silver from old jewellery. My aim is to never use anything new when the old is available. Not only with sustainability in mind but also from a conceptual design standpoint and a deeper conviction to honour the 'old' and to give every piece a story. In both the design process and in the making, I try to stay 'off-the-grid' where I can, using mostly hand-driven tools and preferably working outside… I also make larger objects as well as drawings, paintings and photographs, mostly inspired by nature and organic forms.
Online presence May Bredt
Relevant digital channels:
A ring in old brass and ebony | Scrap brass wires | The materials used to make above ring (discarded brass lock, some ebony found in an old toolbox and some used brass plumbing pipe) | 'Breaking the waves' ring in recycled gold (from old coins) cast in cuttlefish bones.
What do you do for your online visibility?
So far I have used only Instagram professionally, and sometimes I post something on my (personal) Facebook.
My work is mostly visual and IG is perfect for that. I do think I would benefit from having a website that people could go to once they have seen something on IG, to facilitate the sales and also to be able to go more into depth regarding the why & how etc.
Do you sell your (art)work online? If so, through which channels (gallery's site, own website, art-site…)?
No. People can't buy my things directly online – via IG clients get in touch with DM and then we sort it out.
Do you communicate your Why? If yes, how?
Yes and no. In the bigger picture I don't always communicate literally the 'why'. Sometimes I prefer to do it indirectly through references, quotes or something in the caption under a post of an individual piece, photograph etc.
I suspect most people don't actually read most captions and feel it's more for myself and those few who really follow to elaborate here and there.
Actual clients almost always mention that they really like the idea that they will wear something made from something old and (almost) discarded, especially when they have provided for the material for the jewellery themselves.
"Cuttlefish bones that I collect on the beach and use to cast jewels in recycled silver or gold with a ripple effect texture." – May Bredt
"What's the most successful way for me to get into my client's sight?
Offline, by wearing what I make 😄 and then by word of mouth. I have made my best sales & orders straight off my hands/arms/ears.
Online, definitely via IG and understanding my own (aspired) 'niche community' there… (in my case e.g. 'modernist & art jewellery') as well as connecting there with supportive friends who then get their friends to follow etc.
May's recommendations for your online presence
Follow-up: I have come to realise that follow-up with clients can be key in 'creative business'. Once someone has decided to buy something from you it's possible they will want to do so again one day, and again… 'Art lovers' tend to like being and staying involved, to collect and to support… My best clients are 'repeat customers'…
The back story: From the outset, the story behind my work has been important to me and I have noticed that my clients often feel the same way. 'The story' provides for added value that does not directly translate into increased sales volume but it does into the margins, the price for a sale / commission (and into repeat customers!).
Good story visuals: With social media (IG for me), it's quite important in my view to have good photographs and an attractive overview on your 'page', as well as personal stories / captions. Followers come and go, but the people that stay find something with you… they enjoy following your story and I've found that – aside from the online 'support' that affects your 'position in the algorithm' – this can translate into sales sometimes months or even years later. People become vested in your story and eventually when they see something they really like they're so happy to actually buy something. This is relevant for visual artists who make mostly one-off stuff, not so much production. Long term relationships. Even on social media!
Communication: Part of communicating your story(visuals) is also communicating with people who respond to your story and vice versa responding to theirs. In my view, this only works if this is done in a sincere and authentic manner. It's not only about potential clients but also about the 'community' of like-minded artists etc.
Understanding (your) social media: For example when using Instagram, it's useful to do some research on your 'target audience', their commonly used hashtags etc. Are there comparable artists, which hashtags do they use, which galleries exhibit similar style jewellery/objects, is there a certain 'niche community' in your area of work? The more specific you can be with labelling your posts (with hashtags) the better. And then this also changes all the time, logarithms etc. So you have to 'stay on the ball'! But then what do I know haha, I am also just learning while I go along and if you come back to me a year from now, things may be different. In the fast-paced and fast-changing 'social media world' I suspect I'm always at least a few steps behind… For my own sanity, I don't see my IG account as a sales tool but 'just' as another thing I make…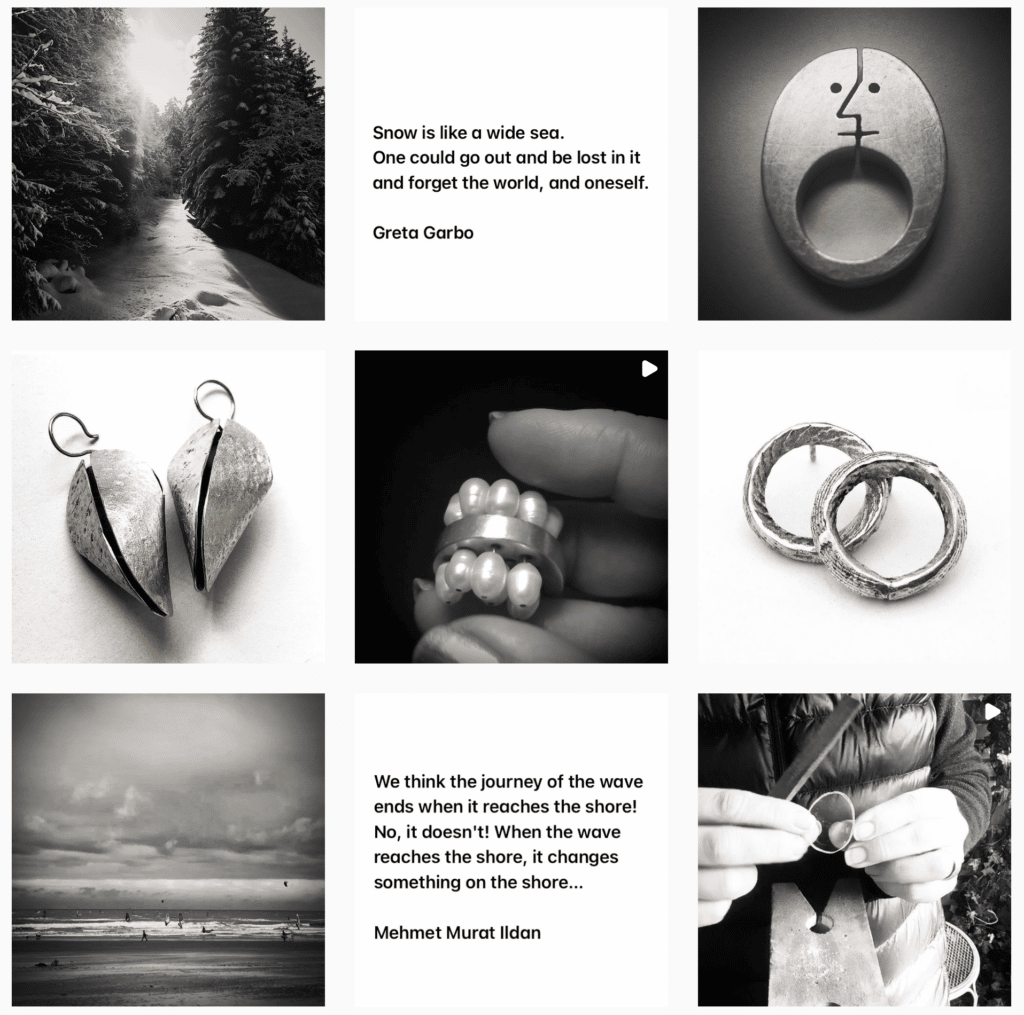 Online presence May Bredt, instagram-account @amoibe.design
Online presence of
May Bredt, The Hague
Neville Mars has several websites for his numerous international projects. He honestly admits these sites are poorly maintained and lack a uniform look and feel. What can we learn from Neville Mars about online presence?
read more